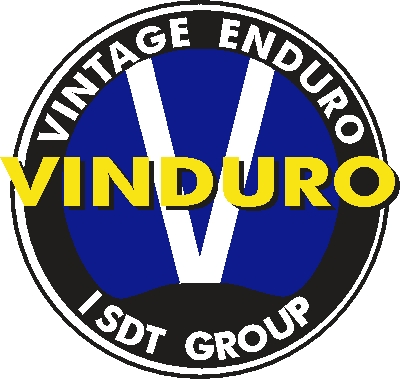 To join in on the fun, click on the Vinduro logo to the left.
To contact the list owner email andre@vinduro.com



What's Vinduro all about?


Love vintage enduro bikes? Or the ISDT bikes and event? Then you've found the right place! Join in the fun! Here's the list to talk and learn about such bikes as the Jawa ISDT, Zundapp, Penton, Puch, Monark, CZ, MZ, Hodaka, Maico, Greeve, SWM, Husqvarna, Bultaco, Ossa, Montessa, Sachs, DKW, Hercules, Honda SL and early XL, Yamaha Enduro, Suzuki TS, Kawasaki G model, Can-Am, Rokon, BSA, Triumph, even Matchless! And, many I haven't listed! If MX or observed trials is your thing, then this is the wrong list... but if it was an enduro or an ISDT bike... we want to learn about it!